Nova Insights task performance gives a quick overview of how tasks are being actioned within a specific project. The traffic light system shows how each part of the project faring.
This article covers:
Accessing Task Performance
Nova Insights is available for every project in Forecast, except for connected projects. Task performance is visible only if at least 3 tasks with both estimates and time entries have been set to done within the last 30 days.
To access Nova Insights
Click on Projects from the top bar.
Select All Projects from the dropdown.
Select your project.
In the left side panel, select Nova Insights.
Select Task Performance.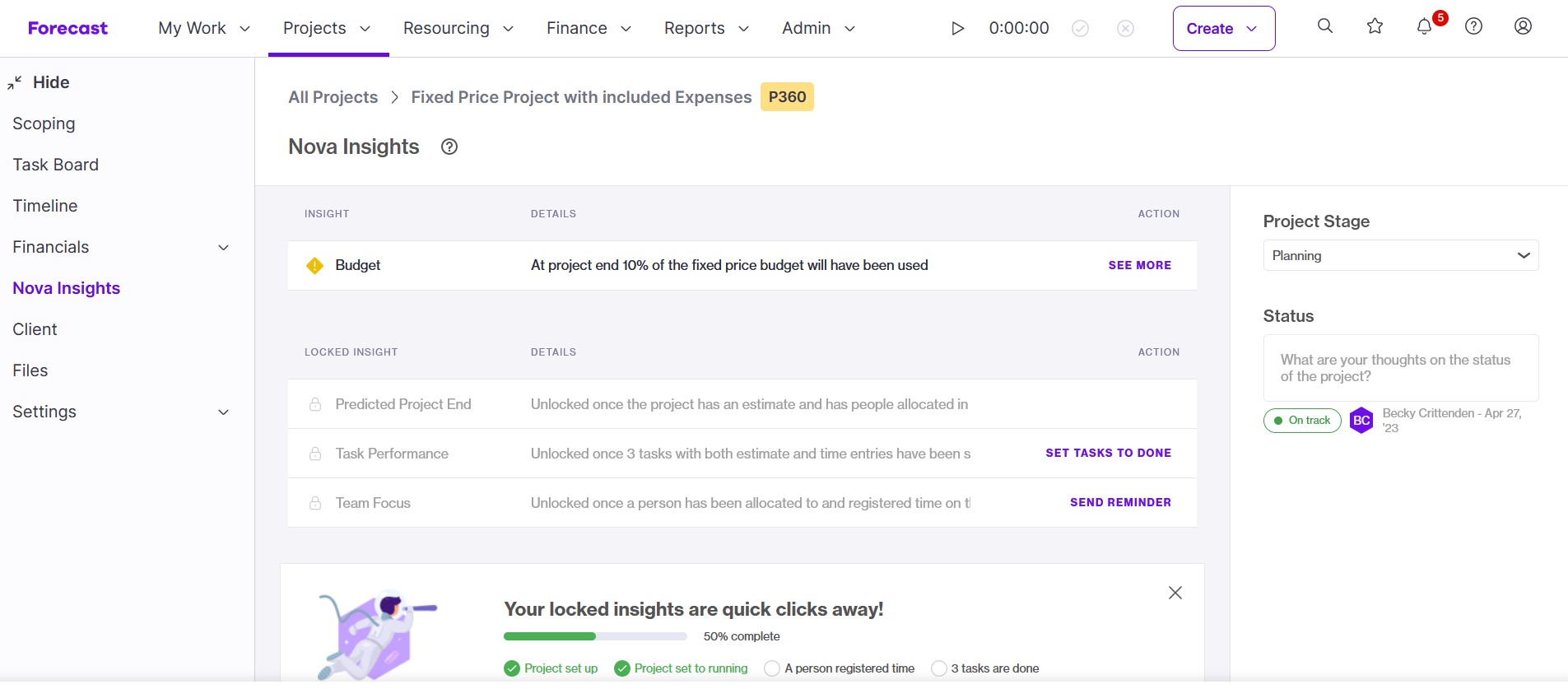 Understanding how
Task Performance works
The goal is to be as close to 100% as possible. If performance is falling below 100% then tasks are taking longer to complete than estimated. If performance shows above 100% then tasks are taking less time to complete than estimated.
In the image below, we see that the performance falling below 100%, therefore we can discern that these task are taking longer to complete than was estimated.