Get your connected projects' finances 4x faster!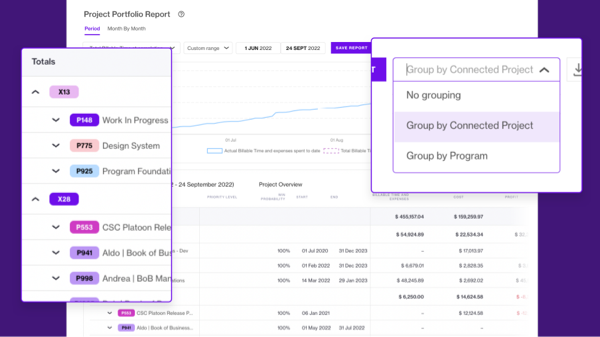 It's time to leave the old Project Portfolio Report (PPR) behind. Get the full overview of your project finances, including connected projects, with the 4x faster standard report.
Group the updated PPR by connected projects to compare the financial roll-up of your connected projects to each other, and other projects in your company. The report also includes date range selections and a graph to display your financial data.
Update your Utilization reports' date range with a single click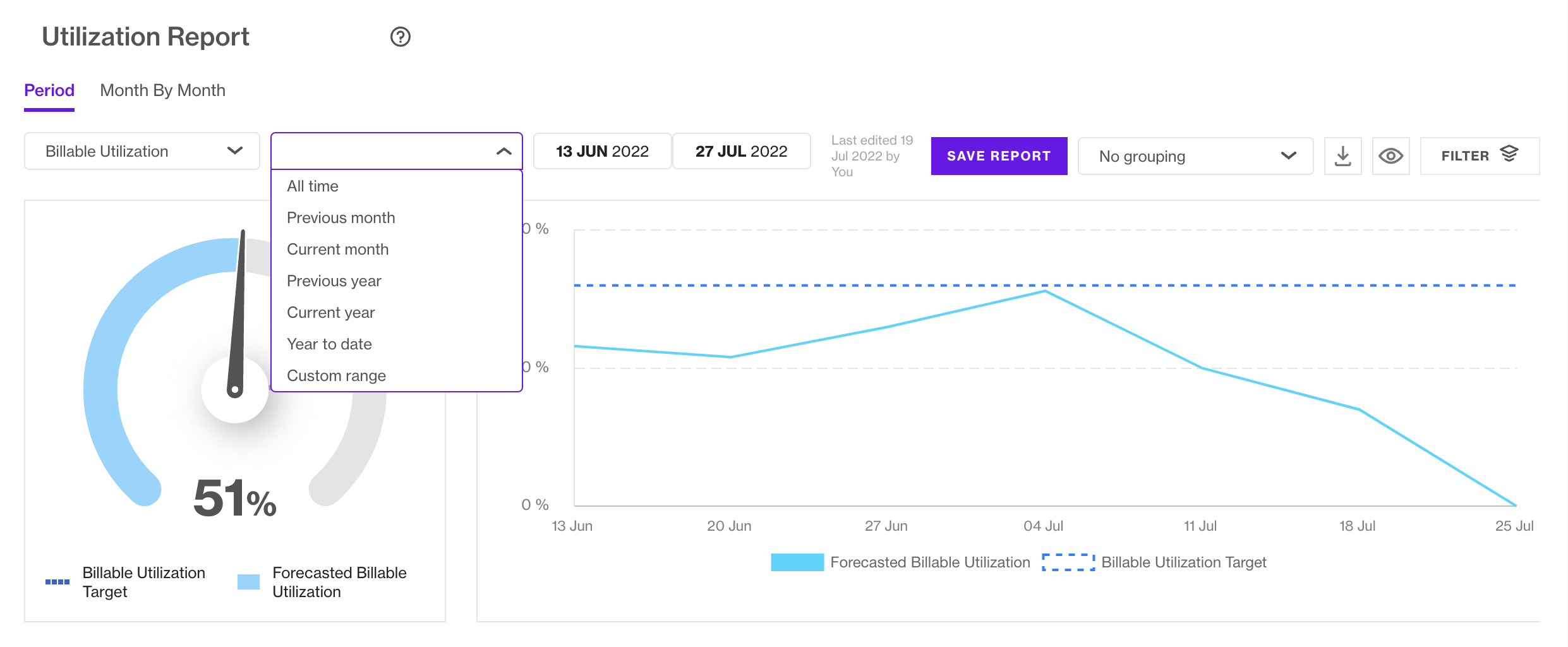 When creating and updating your Utilization reports you can now select common date ranges like 'Previous month', 'Current month', 'Year to date' with a single click. Learn how efficiently your resources have been utilized throughout projects and compare them by selecting 'All Time'.
You can now do expense reporting with Advanced Analytics (AvA)
Get an overview of all your projects' expenses and identify what categories are your main cost and revenue drivers. With AvA, you can create custom reporting using new data fields showing billable vs non-billable expenses to optimize pricing and increase your profits.
The newly added expense fields are:
Expense Name

Billable

Approved

Unit Cost

Unit Price

Quantity

Markup Percentage
Improvements
Add a secondary company contact
New

: You can now add a secondary contact person for your company's responsibility areas such as 'Billing', 'Decision Maker', 'Onboarding' and 'Technical'. Add new people by browsing through your contact list.