8 new AvA templates you'll recognise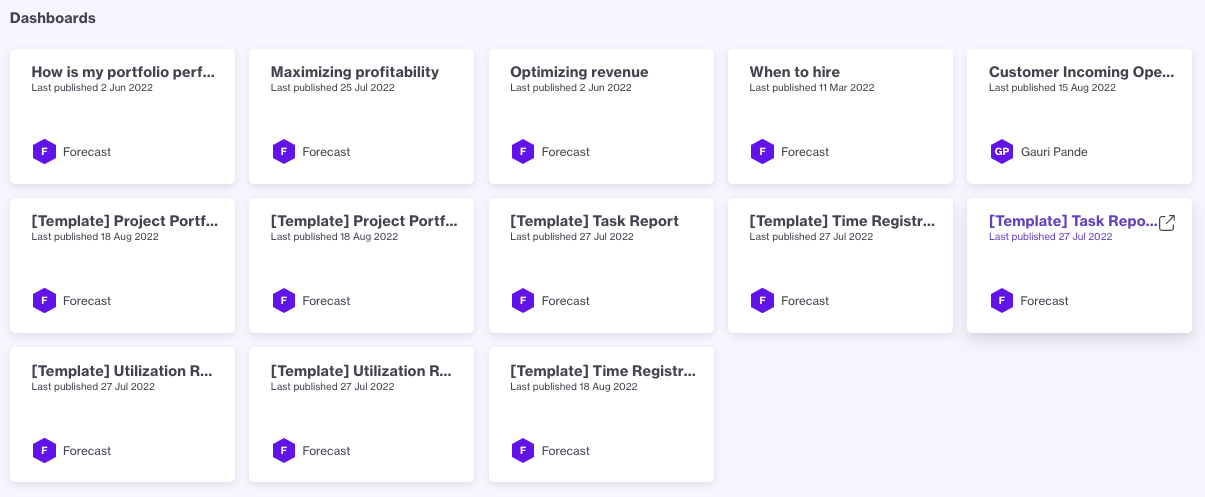 The new templates mimic the familiar Forecast Standard reports so you can get started effortlessly. Open a template, duplicate it, modify the existing data and add graphs to fit your specific needs.
The Forecast Templates come in 2 variations and are available through the "Forecast Templates" library.
Time

Task

Utilization

Project Portfolio
Bugs
Permissions
Fixed: Not being able to see regular permissions
Fixed: Selected permissions were not being saved
Reporting
Fixed: Infinite loading and time-outs while downloading the Time Registration report CSV file
Fixed: Task Report not showing the correct task end date. All the end dates show as one day before the actual end date as shown per task in the task model