Set up the integration to sync your tracked time between Harvest and Forecast
If you wish to learn more about using the Harvest integration, please visit the articles below:

Main Takeaways:
Setting up Harvest
Connecting your team members to Harvest
Setup
Step 1: Go to your Admin Settings, and click Integrations

Step 2: Find the Harvest integration, or click here.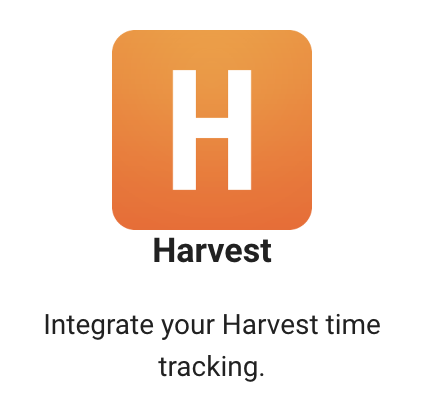 Step 3: Enter the Harvest account name, username, and password.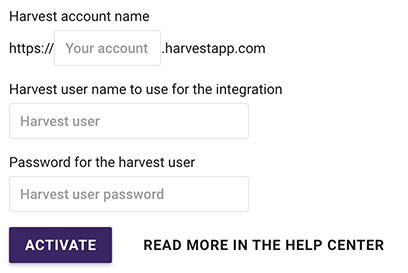 3a: Each field needs to be filled with the information necessary. Specifically:
- Under account name enter the name of the account that you see in Harvest. You can view it either from Harvest settings or the URL when you are logged to your Harvest account.
- Under Harvest user name, enter the email address of the user that is connecting the two platforms.
Warning: The email address of every user that wishes to be synced with their Harvest profile in Forecast must be the same in Forecast and Harvest or the connection wont be established.
- Under Password, enter your password for your Harvest account.

Step 4: Click Activate

Connecting team members to Harvest
In order for a team member to be able to use the Harvest integration in Forecast, they will have to navigate to their own profile page. Once there, scroll down to the Harvest integration and enter your email. It is important that team members use the same email address in Harvest that they use in Forecast.

Once this is done you can view on the People page (under the admin section) which users are connected to Harvest. When a user has successfully connected with Harvest, Harvest's logo will appear next to their name.