This article covers how to set up and use the Xero integration in Forecast.
Please be advised that the Xero integration does NOT work with Connected Projects in Forecast.
Forecast allows you to flawlessly connect your Xero account with your Forecast account. The guide bellow will assist you with setting the integrations in your Forecast account.
If you are looking to learn what you can do with the integration, please see Xero integration.
Setup
Step 1: Go to the Xero integration in your admin panel.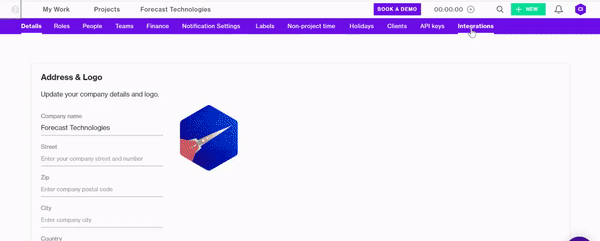 Step 2: Click Connect to Xero

Step 3: Authorize the account with Xero
Note: You may need to sign in to your Xero account if you do not already have an active session.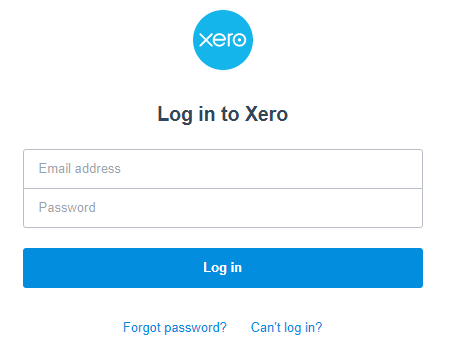 You will be prompted to give access to the Forecast - Project & Resource Management app. Click "Allow access" to continue.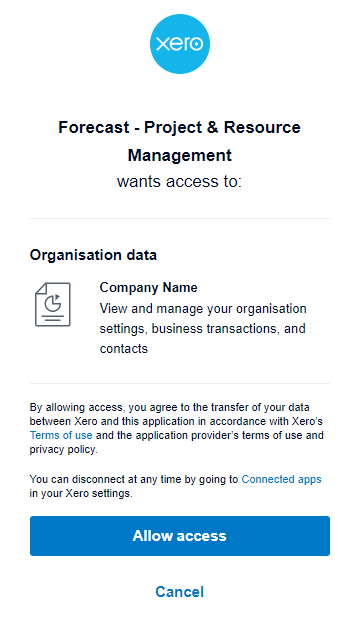 Once you have allowed access to the app you are ready to make use of the integration in any project you want.