Search just got better!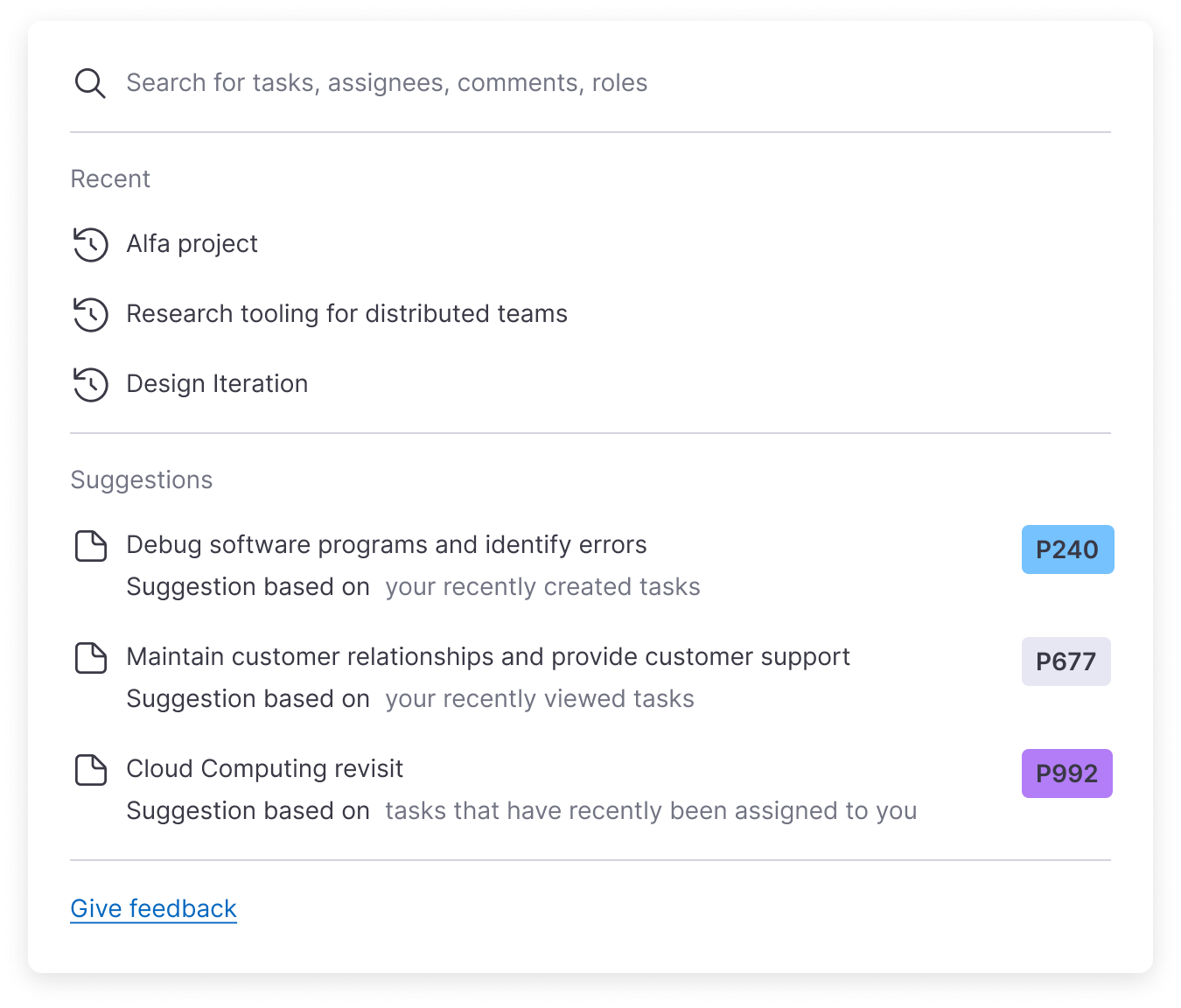 It helps you find tasks and projects by using intelligent keyword ranking across titles, descriptions, clients, roles, assignees, and comments.
It also understands that typing fast (we're all busy people…) sometimes means mistyping a letter here and there, and will still interpret your search keywords correctly.