See which exported invoices have been paid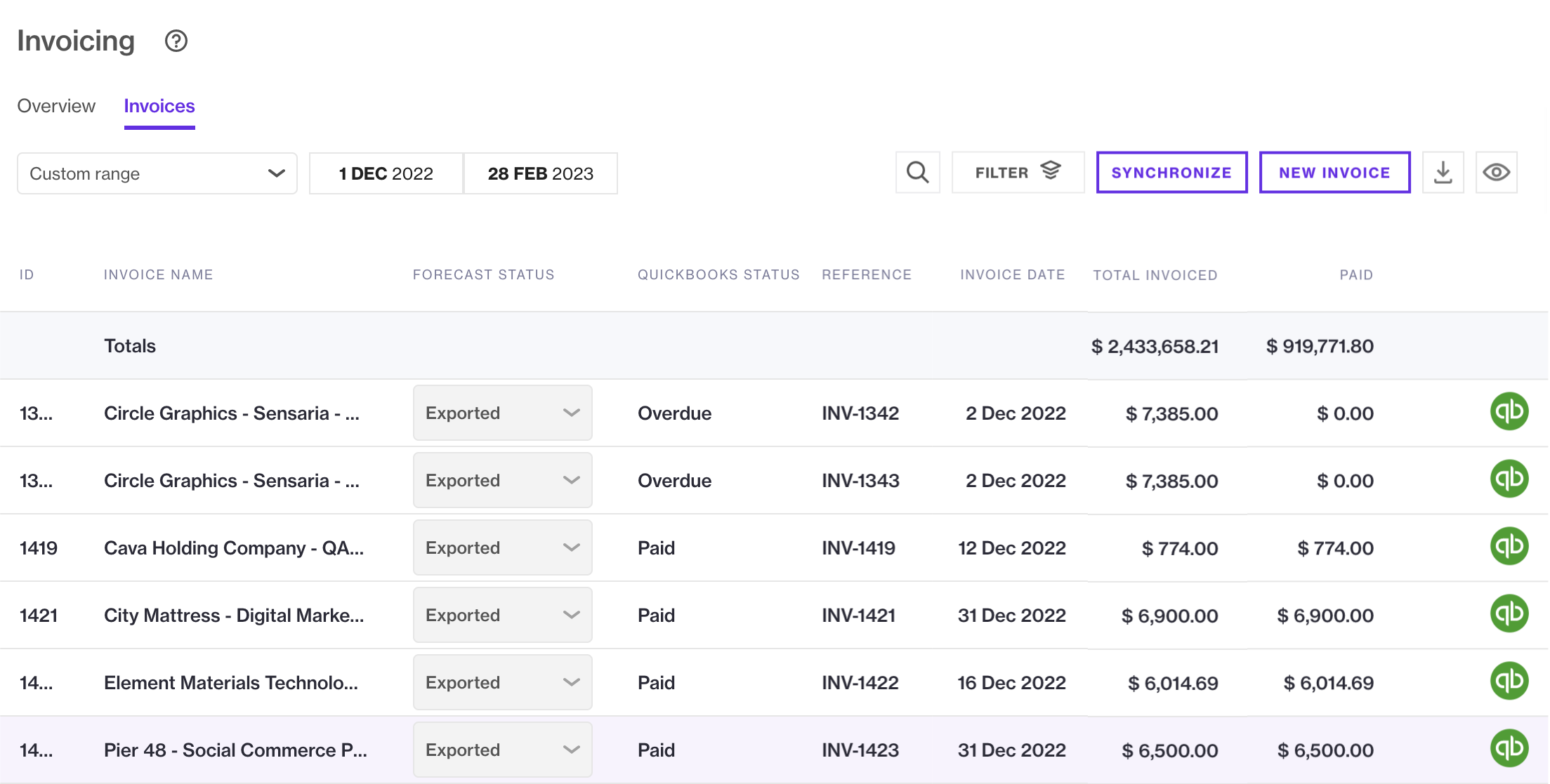 A key benefit of integrating Forecast with financial software is increased visibility between project delivery and finance departments. Building on this strength, account, project and finance managers using accounting integrations, such as QuickBooks Online, can now easily see if their projects have unpaid, paid or overdue invoices. This means you longer have to spend time contacting the finance department to ensure there aren't any overdue invoices.
Get your existing invoices up to date by clicking the 'Synchronize' button on the top right of your screen. If you're using saved filters, you can leverage the new 'Exported' status to filter for invoices which have been synced to your integrated accounting platform and see which haven't been paid yet.
See this year's invoices with a single click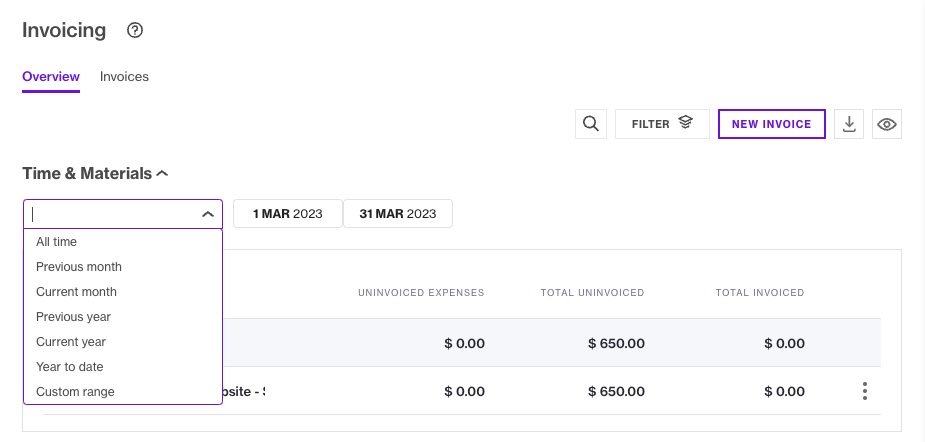 Change the project invoicing overview for your Time & Materials by choosing between common date ranges: all time, previous month, current month, previous year, current year and year to date. The selected date range will remain when you leave and return to the page, so you don't have to re-select it.
Bugs
Fixed: An "Oops!" error was shown for two users when expanding the client row in the Task report table.
Fixed: The project totals on the Scoping page showed total points instead of hours for total hours estimated for the current plan, actual hours spent to date, forecast hours remaining, and variance with estimate.