Pinpoint exactly what you need with more powerful filters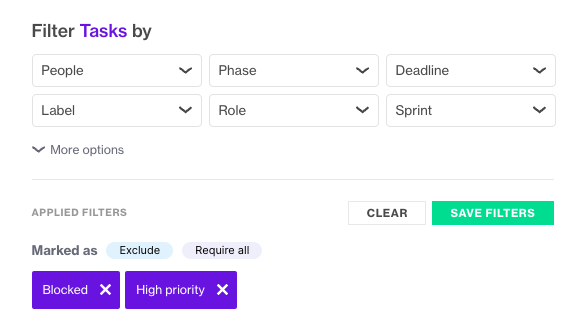 Do you need to find tasks labeled both "Design" and "Priority_high", with a deadline of next week, but aren't marked as bugs? Now you can by using the Require all or Exclude options for each filter category!
Your most used filters are at the top of each category, making them easier to find. The updated filters can be found on all pages, except reports.
A smoother BambooHR user import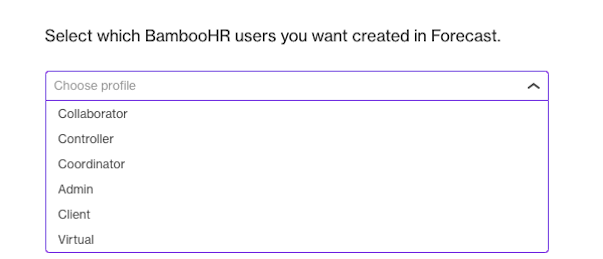 You can now select the appropriate Forecast profile when importing new users via the BambooHR integration. This means the new users will no longer be added as Virtual users that need to be manually updated. You'll also be able to import new people without needing to have available virtual seats on your plan.
Bugs:
Fixed: The time off pulled from BambooHR appeared as duplicate allocations that are editable in the project timeline for two customers.