Revenue Recognition on all budget types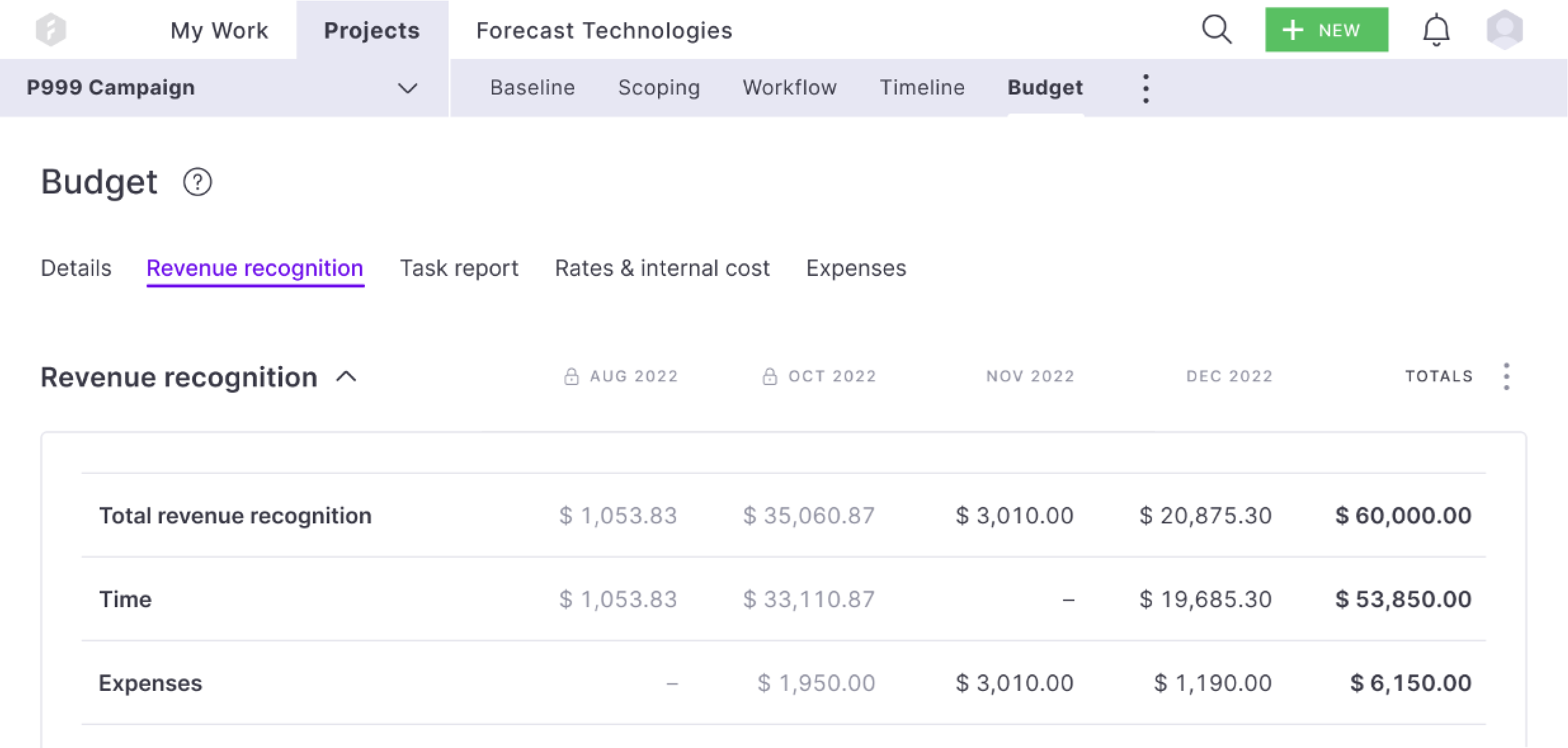 Pro and Plus customers can now use Revenue Recognition to see an accurate monthly revenue distribution across all budget types and on a portfolio-level overview. Budget types include Time & Materials, Fixed Price and Retainers with fixed hours or price. You can also utilize the actual and forecasted revenue recognition numbers in your custom AvA reporting.
Each month can be locked in as revenue is reconciled in accounting records. While Forecast will provide suggested amounts for revenue recognition, you can overwrite the numbers if needed.
Bugs
Fixed

: A user's rate card could be overwritten by the company's default rate card when logging time against a project rather than a specific task.

Fixed

: The Project End date for Retainer projects might not have matched the retainer period end date for months with 31 days.

Fixed

: Issues with dragging and dropping tasks on the Scoping page.